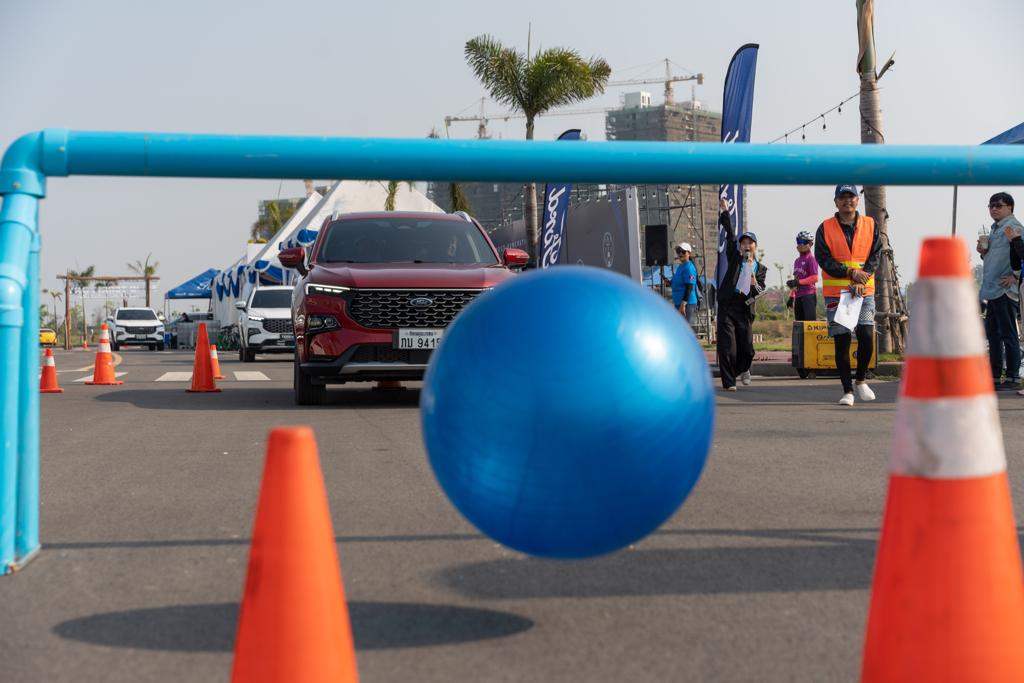 Lao Ford City has organized the Next-Gen Territory test drive event and is challenging participants to play games to win prizes.
The event from May 19-21 is an opportunity for Ford fans to have fun and experience the dynamic design of driving a 5-seater SUV with a 7-speed automatic transmission that provides comfortable driving. Participants can learn how to use the various modes through the challenge games, in which people can win prizes with a total value of more than 50 million kip. The first prize donated by Lao Ford City is a free trip to Vangvieng with a two-night stay at the Inthira hotel as well as a Next-Gen Ford Territory with a free full tank of fuel and free highway fees. Second prize is an 800,000 kip fuel card and third prize is a Ford picnic set. The games consist of five stages, with each testing the ability of drivers to pass all stages using the Next-Gen Ford Territory.
This great activity is not only fun but also helps improve people's driving skills and teaches people how to use the vehicle's various systems and options. The promotional event not only involves test drive and play activities. Lao Ford City also gave lucky coupons to visitors to the event, with the chance to win more than 50 million kip worth of electrical appliances. The Ford team has also displayed several models of Ford vehicles for customers to test drive. This is like bringing the Ford showroom to That Luang Lake so that people can experience the challenge activities provided by Lao Ford City for all customers.