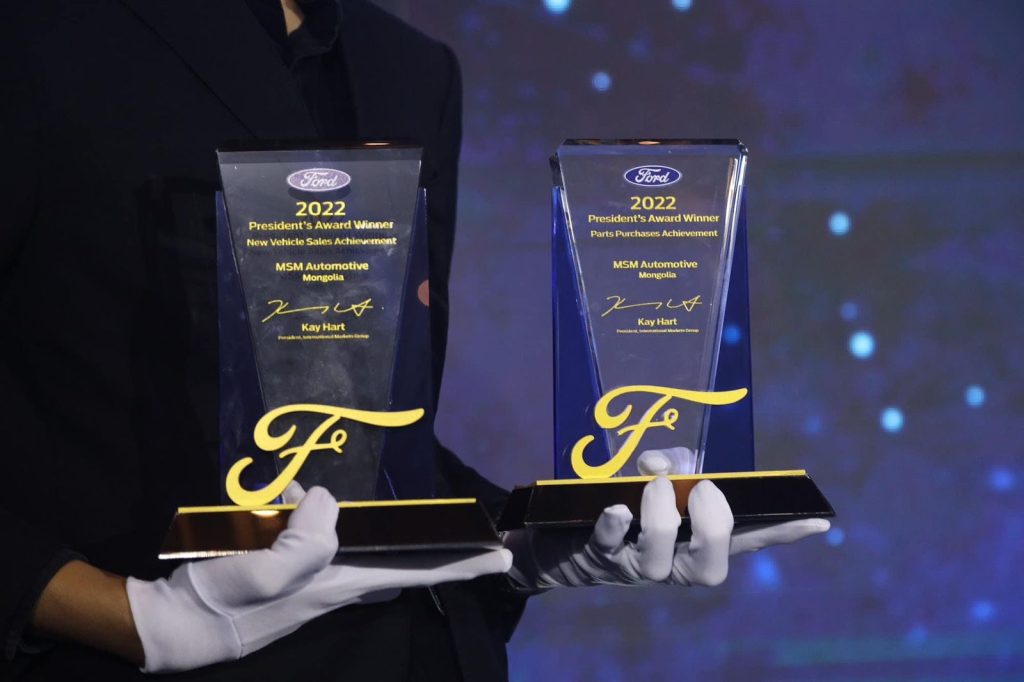 Pattaya, Thailand, 16 March 2023 –Lao Ford City is announced as one of the winners of the 2022 President's Award for Highest Service CVP (Customer View Point) Score.
The 2023 Henry Ford Excellence and President's Award ceremony was held at Ford's annual APDM Distributor Convention, hosted earlier this month in Pattaya, Thailand. The event is part of Ford's initiative to recognize distributor partners who have made outstanding achievements in sales or customer service scores.
The Lao Ford City team was commended for their quality products and services, as well as their commitment to "treat customers like family" in line with Ford's customer service initiatives, which was reflected in their exceptionally high survey scores from customers in overall service experience. As one of Ford's long-time distributor partners, the team, led by Managing Director Wayne McIntosh and Parts & After Sale Service Manager Sasikumar Cheriyandiyil, was praised as one of Ford's most committed distributors in the region who had successfully initiated a range of customer-centric projects across their market, from their highly intuitive Customer Clinic to a variety of Corporate Social Responsibility activations.
DJ Simpson, Managing Director of Ford Asia Pacific Distributor Markets, said: "The President's Award is our way of honoring those dealerships who have gone above and beyond for our customers. Lao Ford City's outstanding customer commitments, initiatives, and services in 2022 helped keep the Ford brand at the forefront of customers' minds and ensured that Ford customers received the very best in products and services. My congratulations and thanks go to the entire team for truly embodying the Ford spirit and making sure each and every customer felt like family. We are very proud to have Lao Ford City as a trusted distributor of the Ford brand in Laos and we look forward to many more years of collaboration."
With over four branches and 18 outlets across the country, Lao Ford City is one of Ford's most well-establish distributors in Asia-Pacific with an exceptionally strong After Sales approach in the CVP area. The local team has several exciting projects and initiatives planned for 2023 and is eager to service Ford's customers in Laos.