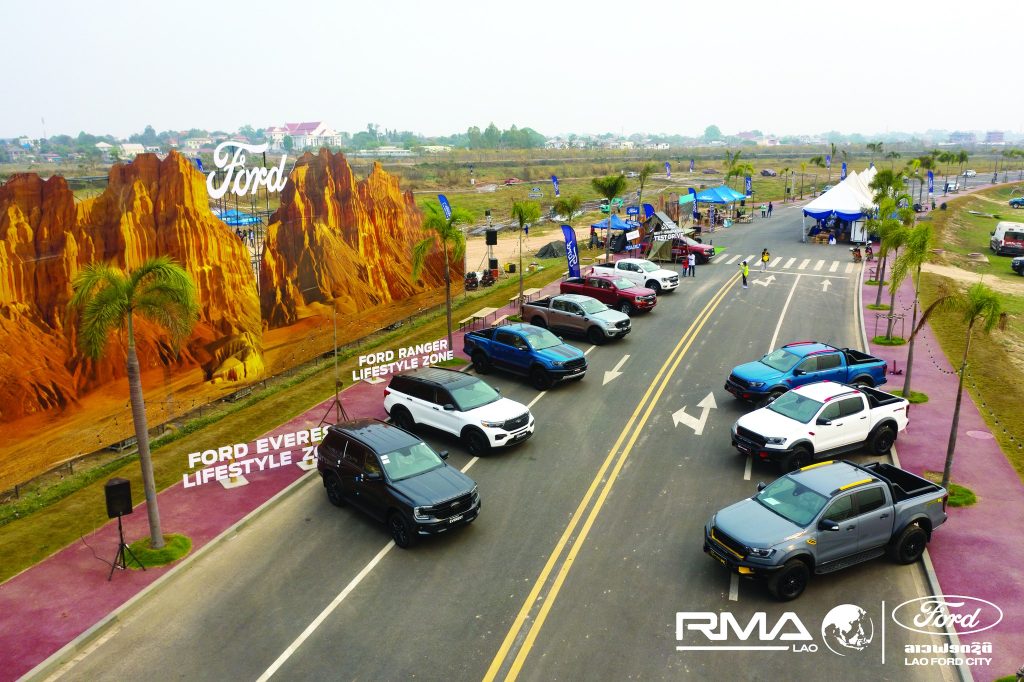 Lao Ford City organized a grand event from March 10-12 to give people the chance to test drive the company's vehicles in an adventurous way, up to seven different stages.
Ford fans who took part in test drives all said that only Ford vehicles could cope with such challenging conditions.
More than 850 people took part in the Ford off-road test drive event at the That Luang Lake Special Economic Zone in Vientiane.
With the adventure road that Lao Ford City Co., Ltd. had prepared for drivers last weekend, everyone was able drive through it using the driving skills and options that are available in all of Ford's Next-Generation vehicles.
The off-road test driving of Ford vehicles at this specially arranged event demonstrated the use of various options including the difflock system, stability control system, hill descent and hill start assist system, and six driving modes with adventure in seven stages.
Lao Ford City handed out shirts and hats to people who registered, as well as serving food and drinks to customers.
At the same time, those attending the event also received electrical appliances worth at least 30 million kip.
The organizing staff observed that many people were interested in taking part and more than 850 people registered to take a test drive with Lao Ford City.
Those who completed all adventure stages received a license from Lao Ford City.
Ford fans who were unable to make it to the test drive last weekend will have another chance to do so on March 18-19, when Lao Ford City will again stage the event at the That Luang Lake Special Economic Zone.