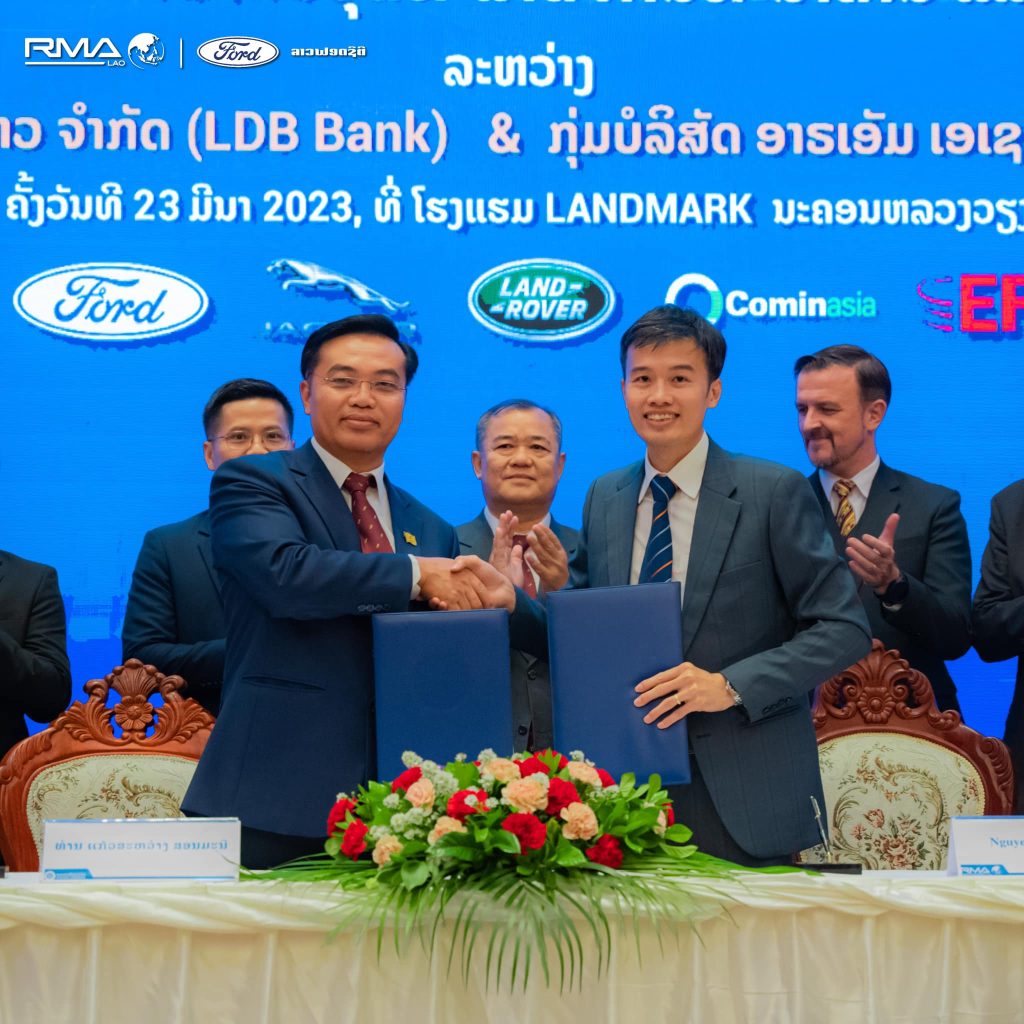 Vientiane, Laos March 23, 2023. RMA Group together with Lao Development Bank Limited (LDB Bank) held a signing ceremony for a memorandum of understanding (MOU) on strategic cooperation in banking and business between LDB Bank & RMA Group which was held at the Landmark Riverside Hotel in Vientiane with the participation of Mr. Wayne McIntosh, Directing Manager of RMA Asia Lao Group and Mr. Sitthisone Thepphasee, chairman of the board of directors of Lao Development Bank Limited and together with the board of directors of both parties
The signing ceremony of the memorandum of understanding is a cooperation agreement to show the intention of cooperation in providing financial services, banking and creating business activities that create mutual benefits for both parties. RMA Group is a group of companies with the potential to develop a variety of businesses, such as the leading automotive engineering business, communication and food business, as well as supporting infrastructure development projects throughout the country.
Seeing that the potential of providing comprehensive financial-banking services; organizing activities to promote marketing; The development of connecting the Co-brand card service system and application to facilitate the customers of Lao Development Bank in accordance with the services of both parties and also seeing the ability to develop and promote the business of both parties to be comprehensively strong. Therefore, the board of directors of ARM Asia Lao Group and Lao Development Bank Limited have agreed to upgrade the cooperation to a strategic partner and a comprehensive business partner in order to strengthen the cooperation in various fields together.