Recommended Retail Price for Ford and Ford-Motorcraft Brake Pads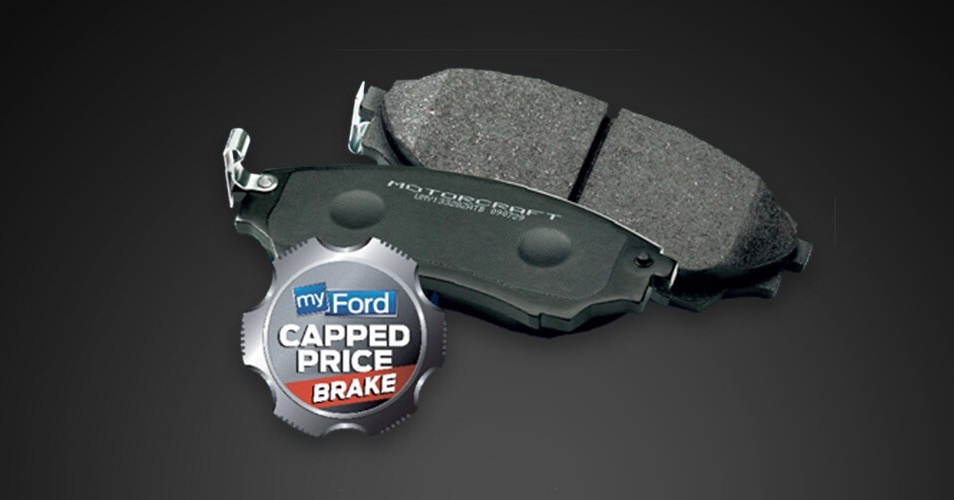 Ford Parts brake and friction products deliver the performance your customers experienced when they first drove off the showroom floor. Not only do they provide the best balance between braking performance and reduction of noise and vibration, they are built with the understanding that can only come from being the original equipment manufacturer. Best of all, every Ford Parts brake part comes with manufacturing warranty Motorcraft® brake and friction parts for Ford vehicles offer high value without compromising quality. Plus they come with manufacturing warranty. Genuine means best when it comes to Ford brake parts.
Restore new-vehicle-like, optimized performance and safety for specific vehicles.

Widest possible operating temperature range.

Free unlimited number of towing requests per year.

Engineered to Ford Motor Company specifications.
The quality is built into every Motorcraft® brake product.
Optimum balance of all safety and durability attributes to create the best product.

High-quality alternative to the aftermarket's line of parts.

Proprietary friction formulations specific to each vehicle.
*Prices are in LAK, based on an exchange rate of 1USD = 10,000LAK. Prices can be submitted to change at any time without prior notice.
Lao Ford City Vientiane
Mon-Sat 8AM-5PM
Souphanouvong Avenue, Khunta Village, Sikhottabong District, Vientiane Capital
Lao Ford City Savannakhet
Mon-Sat 8AM-5PM
Kaisone Phomvihan Road KM7, Oudomvilay Village, Kaisone Phomvihan District, Savannakhet Province
Lao Ford City Luang Prabang
Mon-Sat 8AM-5PM
13 North Road, Viengmai Village, Luang Prabang District, Luang Prabang Province
Lao Ford City Pakse
Mon-Sat 8AM-5PM
13 South Road, Khane Kheung Village, Pakse District, Champasack Province
Lao Quick Lane
Mon-Sat 8AM-5PM, Sun 9AM-4PM
Dongpaina Road, Saphanthong Neua Village, Sisattanak District, Vientiane Province