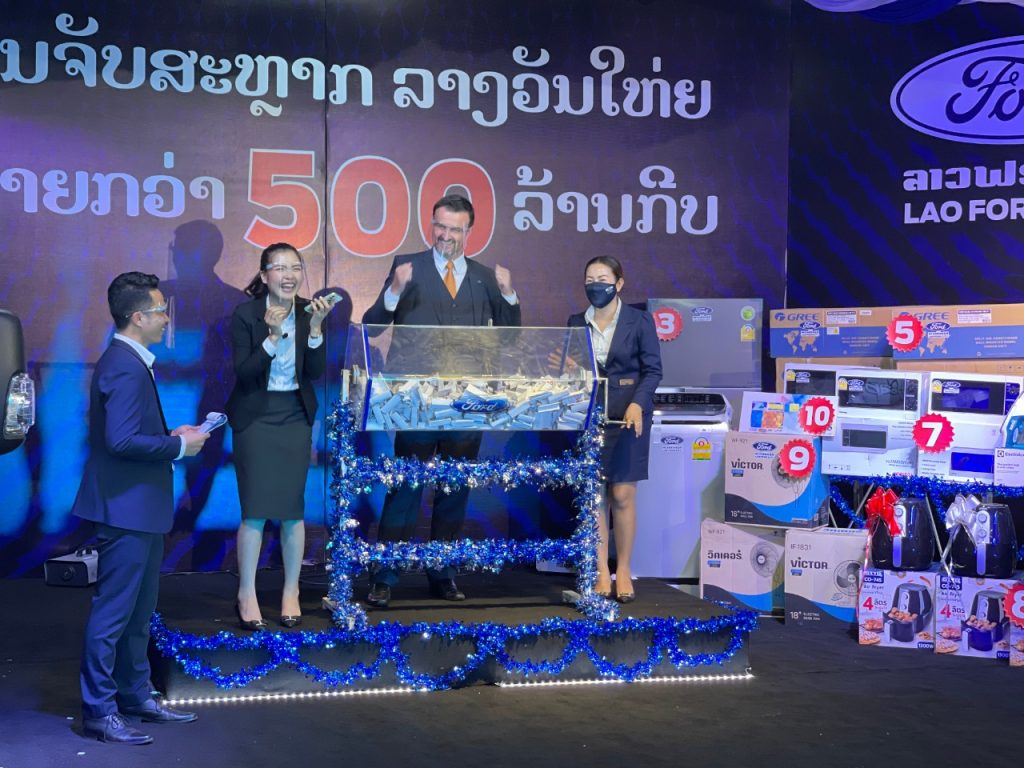 WOW !!! We finally got that the luckiest person 🎉🎉🎉
  Finally, we got the lucky person by winning our Ford Transit van. Lao Ford City would like to thank all of our customers, who have trust & faith in Ford Vehicles. Lao Ford City had organized a lucky draw event prizes worth 500 million kip. on 28 October 2021 at Lao Ford City Showroom Vientiane. The lucky draw event was divide into two categories, first category customers would have been eligible to win our first prize Ford Transit Happy Bus & we had 459 customers nominated, these customers got coupon when purchasing a new vehicle. Second category prizes was two Honda motorcycles, refrigerator, washing machine, & other electrical appliances worth 100 million kip. in total of 1200 nominees. These customers got lucky draw coupons when bringing vehicles for service. The first prize winner of the Ford Transit Happy came from Savanhnakhet province. Please stay tuned to our new promotions in future, which might be a giveaway of our Ford Raptor.
Note: Lao Ford City lucky draw event was organized under high level of Covid 19 protocols.