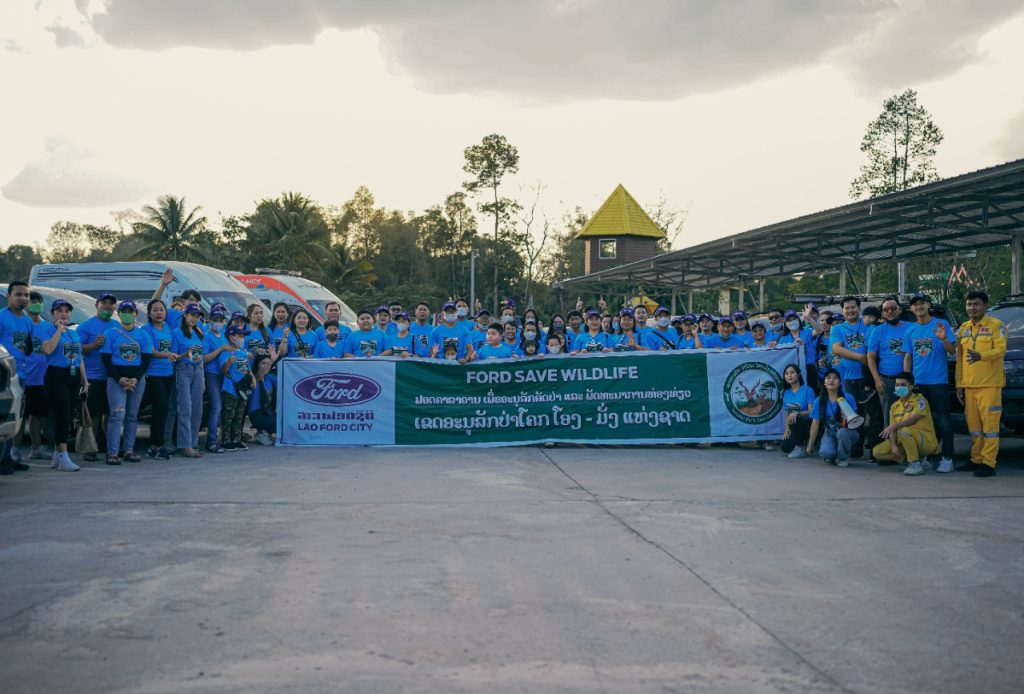 From 18th to 20th February 2022, Lao Ford City had organized Ford Save Wildlife Caravan, total of 37 Wildtracks & Ranger Raptors participated in the event. This event was organized to support National Eld's Deer Sanctuary to preserve the endangered species at Savanhnakhet province. The main objectives for this event was to travel from Vientiane to National Eld's Deer Sanctuary at Savanhnakhet province to observe the endangered species as well as donate fund to support the preservation. National Eld's Deer Sanctuary Head of the department also gave us the information that there are only 178 Deers remaining of this species in this area and also the last species in the world which is only found in Laos. This is one of the reason We Lao Ford City have given the importance & gathered fund & encouraged our customers to participate to help preserve this species for the future, so that our next generation will still be able to see them. The support provided to the National Eld's Deer Sanctuary is as follows: Various signage at the National Eld's Deer Sanctuary, Chairs, Tree plantation & fund total of 35,000,000kip.
Beside of that, Lao Ford City Ford Save Wildlife Caravan also travelled to Sanamxay Village School to donate Educational Equipment to the students who have lack of opportunity for education & facing with severe poverty, total donation worth 30,000,000kip. Which consists of: Books suitable for Grade 1 to 5 total of 200 sets, Office utilities for the Teachers, sports equipment, writing equipment 200 sets, School bags for Grade 1 to 5 total of 140 bags, School bags for Kindergarten total of 40 bags, sandals for Grade 1 to 5 total of 140 pairs.
Along the journey from Vientiane to Savanhnakhet province we have explained the participants how to use various features of the vehicle such as: Lane keeping, Adaptive cruise control, Automatic Emergency Braking system, Pre Collision Assist with Pedestrian Detection & Automatic park assist system.
In additional Lao Ford City has also organized various activities for the customer who participated to make them feel relaxed & cheer up after the long journey. For the customers who could not join us for this event please stay tuned for the next events soon, as We Lao Ford City will always participate & create Social Work Programs.
We are proud to be one of the part of National Eld's Deer conservation.