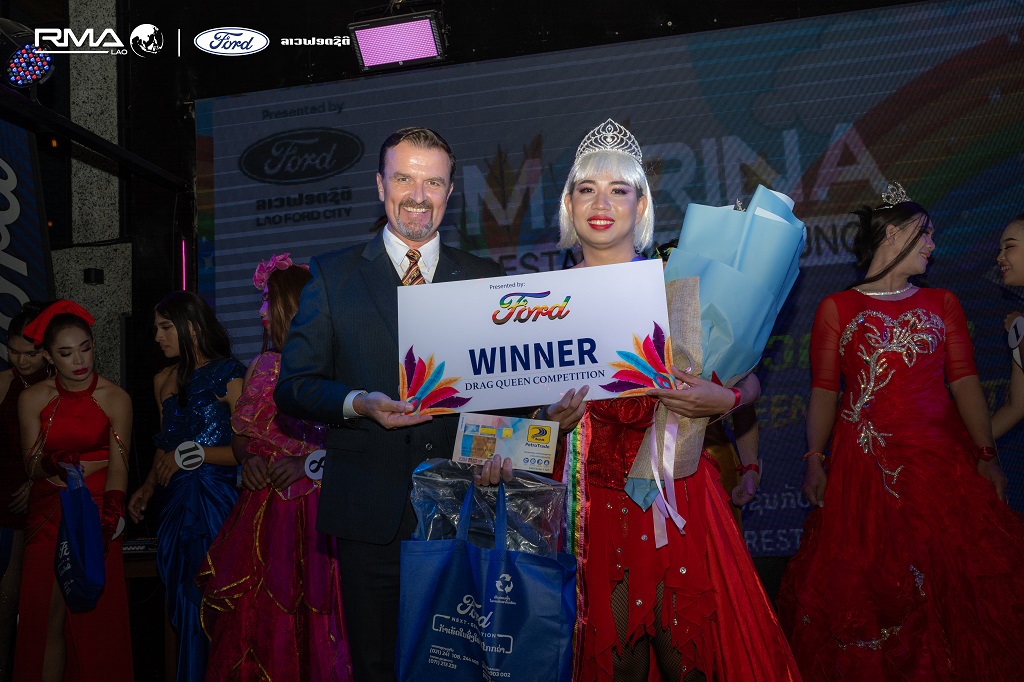 On July 21, on the occasion of Gender Diversity Month, Lao Ford City Company held the honor of holding a LGBTQ+ Contest. Our focus is on empowering, training and promoting the best-qualified individuals – regardless of sexual orientation, gender or gender identity, while supporting the LGBTQIA+ community
June was Pride month in Lao – a time when we celebrate the LGBTQIA+ community and take stock of the progress that has been made, while identifying the challenges that still lie ahead.
For Pride Month Ford Motor Company looked at redefining and reframing what it means to be tough, especially when expressing individual identity. "When it comes to vehicles, 'Built Ford Tough' is usually associated with our immensely capable Ford Ranger, but for Pride Month we wanted to relook the concept of 'tough' and how it applies to people, and specifically the LGBTQIA+ community,"
This event was honored to be attended by Mr. Wayne Macintosh, General Manager of Lao Ford City Company and Mr. Thavysok Siriphone, Manager of Administration and Sales of Lao Ford City Company. They participated to encourage all groups of gender diversity in the society to express themselves. In the event, there were many participants to participate in this contest to win prize from Lao Ford City Company, such as vouchers fuel card 200,000. kip, vouchers fuel card 500,000 kip, cash 1,000,000 kip and souvenirs as well.
Lao Ford City will continue to give importance to all groups of people and will continue to support all the good activities of the society. Whatever the next activity will be help up, you can follow it on our Facebook fan page Lao Ford City Vientiane or website https://www.laofordcity.com