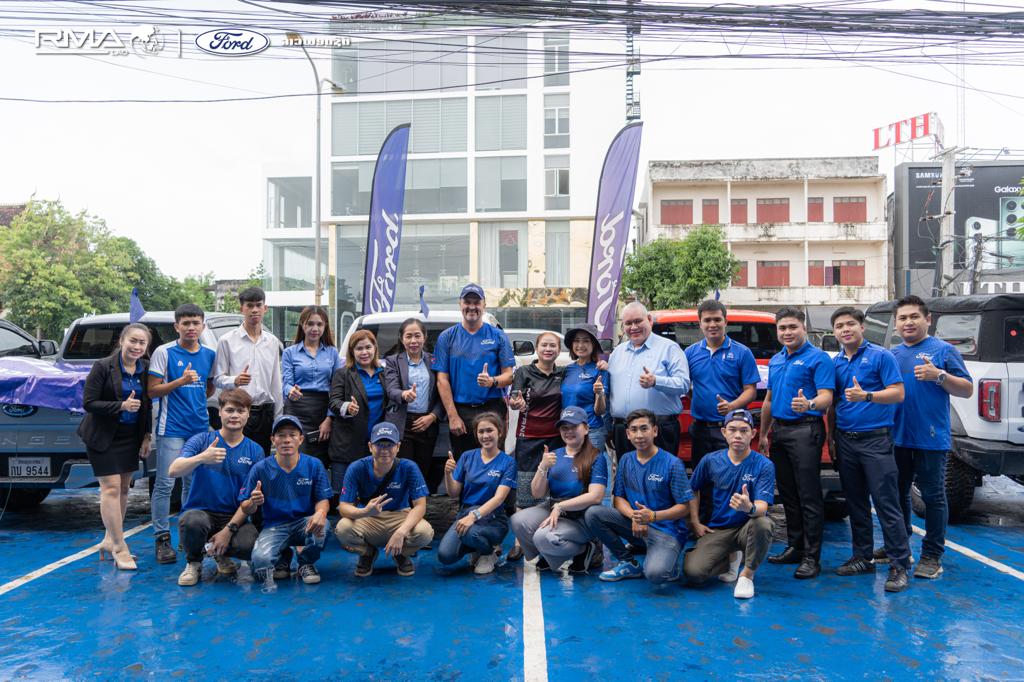 Lao Ford City Co., Ltd. is a company that distributes Ford cars and provides automotive services, along with helping Lao people in need, as is currently the situation.
The staff of Lao Ford City provided assistance to people affected by flooding in Khounkham district, Khammuan province, on August 10, Packages of rice and other food, drinks and medicine, worth more than 100 million kip, were delivered to hundreds of households in the district the donation of relief materials in Khounkham district was led by the Managing Director – Automotive of Lao Ford City, Mr Wayne McIntosh In early August, several days of continuous heavy rain in many areas of the country caused flooding and landslides, which unfortunately are natural disasters that cannot be avoided central Laos has been particularly affected, especially Khounkham district in Khammuan province, which has suffered more than other provinces. However, Lao Ford City has recognised the difficulties currently being experienced by numerous households. After discussions, the company decided to show its deep concern for the victims of the worst flooding recorded in Khounkham district in the past 10 years. On August 9-10, Lao Ford City staff travelled in seven Ford vehicles, namely a Bronco, Next-Gen Ranger Raptor V6, Next-Gen Ranger Wildtrak, Next-Gen Everest Trend, and Next-Gen Ranger XLT, to deliver much needed supplies the Ford vehicles used are high-performance automobiles that meet the challenge of drivers to conquer any road condition, include rocky surface trails, mud and sand. These vehicles can also carry large loads the relief supplies donated on this occasion included 3.6 tons of rice, 5,000 cans of fish, 650 sets of medicine, 600 packets of food seasoning, 600 bags of salt and 600 packs of milk, worth more than 100 million kip. These essential household items were delivered to food-deprived families in five villages of Khounkham district.
No matter how difficult the journey may be, just by going in a Ford vehicle driver can be confident of overcoming all possible tough road conditions during such an adventure.